Here's your chance to stay at one of the most unique retreats you'll find. Cabins and suites on our private ranch jutting out into Lesser Slave Lake put you front and center with the most spectacular all-season scenery and nature show around.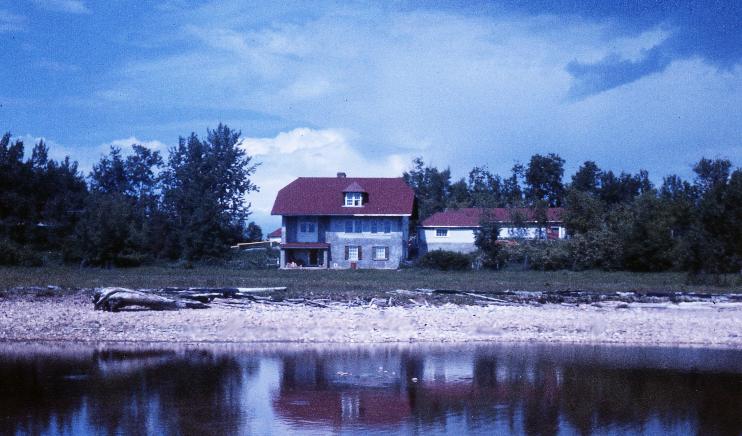 Location: Surrounded by Lesser Slave Lake Provincial Park
Dates and Hours of Operation: Year-round facility
Specialty: Buffalo tours and museum visits by appointment
ALL PHOTO'S ON THIS WEB SITE ARE TAKEN ON LOCATION AT NORTH SHORE HOMESTEAD.
Back in 1930, my father hiked up the north shore of this little "inland ocean". He chose this point as his homestead, and began a lifelong job of hacking a home out of the unbroken wilderness.
Today, adjoining the relatively recent Provincial Park, we're continuing the Dream as a bison ranch, museum and year-round guest retreat.
We are on totally private title with over a kilometer of lakefront, and not disturbed by any development either way along the shore for many km.
There are five self-contained kitchen units overlooking the lake, each with its own character. Though they are all freshly refurbished with all modern amenities, the Old-world and rustic charm has not been diminished.
Enjoy an interpretive tour into the bison herd, through the natural history museum and along the lakeshore.
Spend relaxing undisturbed time on the sandy beaches, taking in the lake in all its moods and seasons. The sunsets (and sunrises) across the water are legendary!